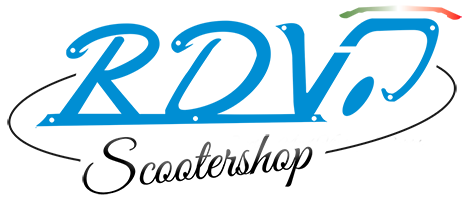 ancora solo €
Spedizione gratuita a partire da €:
Il tuo ordine è senza spese di spedizione!
Spedizione gratuita a partire da €:
(0)
Cart
(
0
0
)
total without VAT :
0
00 Articles in your cart
-20%
Pinasco
Safe payment
Easy return
Spedizione gratuita a partire da €:

Customer care service +39 0543 85540

From Monday to Friday: 8.30-12.30 and 15.00-18.30
Saturday: 9.00-12.00
Carter motore Completo Master "Valvola" 2.0 per Vespa 200 PX-PE-Rally
Promotional product: sale -20%
Shipping time:
24/48 hours
price:
547,04 €

683,80 €

+ VAT
667,39 € VAT included
Modelli
technical specifications
Richiedi informazioni
models 200cc
Vespa 200 Rally VSE1T , Vespa P 200 E VSX1T , Vespa PX 200 E VSX1T , Vespa PX 200 E Arcobaleno VSX1T , Vespa PX 200 E Arcobaleno Elestart VSX1T , Vespa 200 PE VSX1T Millenium '98 , Vespa 200 Cosa VSR1T
Quante volte sei rimasto in panne con la tua Vespa a causa del paraolio lato frizione? Quante volte hai alzato le mani in segno di resa a causa del paraolio che sguscia dalla sua sede? Quante volte a causa delle molle estremamente dure della frizione e delle prestazioni del motore hai rovinato la sede dei
cuscinetti?

Pinasco, sempre alla ricerca di soluzioni ai problemi più comuni delle Vespa elaborate propone una soluzione a tale inconveniente aggiornando il banco frizione del suo carter motore con il nuovo modello 2.0.

Grazie al nuovo sistema di fissaggio tramite 3 placchette in acciaio,il paraolio specifico Pinasco viene bloccato tra carter e cuscinetto di banco senza avere la possibilità di uscire dalla sua sede, le placchette garantiscono una perfetta registrazione del cuscinetto eliminando i giochi che spesso si formano tra seeger e cuscinetto, le clips di sicurezza garantiscono il bloccaggio totale di tutto il sistema.

La nuova sede cuscinetto è stata ulteriormente rinforzata con l'aggiunta di 3 nuove nervature che garantiscono il sostegno e la tenuta di tutto il banco motore, 2 nervature di rinforzo sono state aggiunte sull'asse del cluster.

La camera di manovella è barenata per poter alloggiare gli alberi motore con spalle maggiorate.

Lo stampaggio dei carter con la tecnica di pressofusione garantisce una resistenza ed una leggerezza superiore rispetto alla produzione eseguita in gravità, doti estremamente apprezzate nel mondo delle corse e la forma pressochè identica all'originale non modifica l'estetica del proprio veicolo.

-Sistema con paraolio esterno e bloccaggio a 3 punti del cuscinetto.
-Predisposto per il montaggio del carburatore 28 Pinasco.
-Rinforzi sull'asse del cambio
-Lato volano già barenato diametro 100mm.
-Valvola aspirazione maggiorata.
-Rinforzi sull'alberino del cluster.
-Travasi e aspirazione già lavorati, non richiede lavori invasivi.