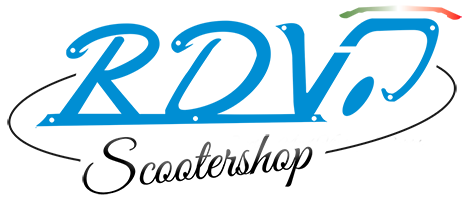 ancora solo €
Spedizione gratuita a partire da €:
Il tuo ordine è senza spese di spedizione!
Spedizione gratuita a partire da €:
(0)
Discount for associated ASI FMI Vespa Club Italia
Complete stators for Vespa
there are 5 products
-20%
code 07-LF-024-PI
Producer
Pinasco
technical specifications
NEW Pinasco Flywheel for Piaggio Moped (Hi, Yes, Bravo, Boxer,
Grillo) with electronic ignition. The super light flywheel of 600g.
Totally in aluminum with steel reinforcement ring. Compared to
previous version the flywheel is no longer co-molded in nylon. The new
flywheel Moped Pinasco It is coated and painted with the "Carbon
Look ".
compatibility
Si-Ciao-Bravo (only for models originally fitted with electronic ignition)
135,66 €

169,58 €
111,20 € + VAT
Buy
-12%
code 07-LH-051-CI
Producer
Cif
compatibility
Hi-YES-Bravo
75,67 €

85,99 €
62,03 € + VAT
Buy
code 07-CT-015-DT
Producer
DRT
technical specifications
Wide advance angle variation
Simply by turning the plate, without removing the flywheel.
compatibility
Yes-Hi-Bravo
code 07-FU-025-CI
Producer
Cif
Shipping time 24/48 hours
technical specifications
Rif.Orig: 2938145
compatibility
Hi-YES-Bravo
-25%
code 07-LH-050-MA
Producer
Malossi
technical specifications
In the Power package you will find everything you need:

Adapter ring to correctly fix the stator to the crankcase
4-pole 12 Volt (90 watt) stator. All original bulbs must be changed!
Lightweight flywheel (mass 885 gr for a moment of inertia of 16.2Kg / cm2) obtained from a hot-pressed solid and designed to withstand even the highest rotation speeds!
Red plastic fan!
Ready-to-use dedicated harness with output cable for battery charging or stereo connection, for the original modifications!
Voltage regulator!
compatibility
Si-Ciao-Bravo (only for models originally fitted with electronic ignition)
317,93 €

423,90 €
260,59 € + VAT
Buy