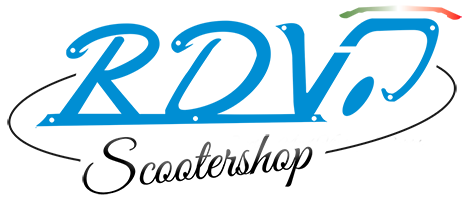 ancora solo €
Spedizione gratuita a partire da €:
Il tuo ordine è senza spese di spedizione!
Spedizione gratuita a partire da €:
(0)
Discount for associated ASI FMI Vespa Club Italia
Vespa frames
FRAME
Designed to protect the rider from weather conditions, the Vespa frame has become the most characteristic part of the motorbike. It has got the most relevant item of all: the distinctive nameplate showing its model.
Since 1946, the badge Piaggio has been a distinctive element in the upper part of the frame. Here are some of the most relevant components of the following section:
Horn
oMetal sheetsi (a little tip: check the intactness of the frame while renovating it, in this way you will have the possibility to replace it with a new one and will not waste precious time)
Frame rim (an additional tip: before installing the new frame rim, set it to the body before painting the motorbike. Once finished, assembling it will be much easier)
Noses and parts
Another tip for you: changing the metal sheet frame, you'd better make some holes on the mat, precisely in the position where the planking mat kit will be located. Behind the frame you will be able to set the luggage rack .
there are 13 products
code 10-DL-023-CI
Shipping time 24/48 hours
technical specifications
Small 26mm hex
Ref. Orig 152280

compatibility
Piaggio Hi, YES
Buy
1 punti RDV
=
0,05 € cashback
1 punto RDV = 5 centesimi
code 10-CW-066-SC
Shipping time 24/48 hours
technical specifications
The luggage racks are suitable for all Piaggio Ciao models that have the lateral attachment for the mudguard inside the fork. Suitable for all 2.00 "and 2.25" tires. The original M6x12 screws must be replaced with M6x15 screws.
Measurements ---> 27.5x28 cm
compatibility
Piaggio Hello
Buy
97 punti RDV
=
4,85 € cashback
1 punto RDV = 5 centesimi
-8%
code 10-DB-048-IR
Producer
idea s.r.l
Shipping time 24/48 hours
27,59 €

29,99 €
22,62 € + VAT
Buy
27 punti RDV
=
1,35 € cashback
1 punto RDV = 5 centesimi
code 01-DW-080-IR
Producer
Piaggio
Shipping time 24/48 hours
compatibility
Piaggio Hello
Avvisami quando torna disponibile
2 punti RDV
=
0,10 € cashback
1 punto RDV = 5 centesimi
-4%
code 10-CW-070-IR
Shipping time 24/48 hours
technical specifications
cromato
ribaltabile
compatibility
Piaggio CIAO/​PX/​SC 50ccm 2T AC
78,82 €

82,00 €
64,61 € + VAT
Buy
78 punti RDV
=
3,90 € cashback
1 punto RDV = 5 centesimi
-4%
code 10-CW-068-IR
Shipping time 24/48 hours
technical specifications
nero opaco
ribaltabile
compatibility
Piaggio CIAO/​PX/​SC 50ccm 2T AC
78,82 €

82,00 €
64,61 € + VAT
Buy
78 punti RDV
=
3,90 € cashback
1 punto RDV = 5 centesimi
-8%
code 10-CW-069-IR
Shipping time 24/48 hours
technical specifications
cromato
ribaltabile
compatibility
Piaggio CIAO/​PX/​SC 50ccm 2T AC
92,00 €

100,00 €
75,41 € + VAT
Buy
92 punti RDV
=
4,60 € cashback
1 punto RDV = 5 centesimi
code 10-CW-065-SC
Shipping time 24/48 hours
technical specifications
The luggage racks are suitable for all Piaggio Ciao models that have the lateral attachment for the mudguard inside the fork. Suitable for all 2.00 "and 2.25" tires. The original M6x12 screws must be replaced with M6x15 screws.
Measurements ---> 27.5x28 cm
compatibility
Piaggio Hello
Buy
87 punti RDV
=
4,35 € cashback
1 punto RDV = 5 centesimi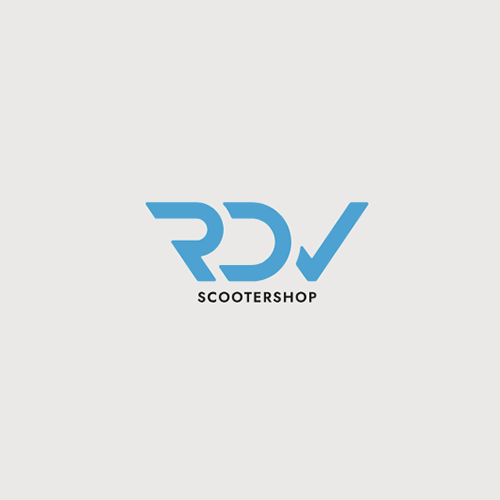 code 05-BN-013-IR
compatibility
Piaggio Boxer 2

Buy
24 punti RDV
=
1,20 € cashback
1 punto RDV = 5 centesimi
code 10-CW-067-SC
Shipping time 24/48 hours
technical specifications
The luggage racks are suitable for all Piaggio Ciao models that have the lateral attachment for the mudguard inside the fork. Suitable for all 2.00 "and 2.25" tires. The original M6x12 screws must be replaced with M6x15 screws.
Measurements ---> 27.5x28 cm
compatibility
Piaggio Hello
Buy
87 punti RDV
=
4,35 € cashback
1 punto RDV = 5 centesimi
code 10-FR-052-BO
Producer
Bosatta
Shipping time 24/48 hours
technical specifications
BA15S lamp holder, bulb not included
compatibility
Piaggio Si FL2 from 1991 / Si Mix from 1996
Buy
19 punti RDV
=
0,95 € cashback
1 punto RDV = 5 centesimi
code 10-DL-022-CI
Shipping time 24/48 hours
technical specifications
31mm medium hex
Ref Orig 195577
compatibility
Piaggio Hi, YES
Buy
1 punti RDV
=
0,05 € cashback
1 punto RDV = 5 centesimi
code 10-DL-021-CI
Shipping time 24/48 hours
technical specifications
Large 42mm hex
Ref. Orig 152290
compatibility
Piaggio Boxer
Buy
2 punti RDV
=
0,10 € cashback
1 punto RDV = 5 centesimi