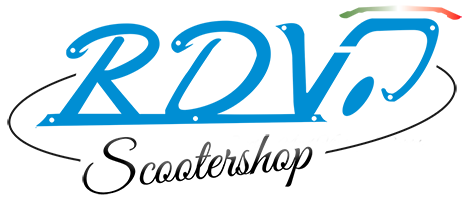 ancora solo €
Spedizione gratuita a partire da €:
Il tuo ordine è senza spese di spedizione!
Spedizione gratuita a partire da €:
(0)
Discount for associated ASI FMI Vespa Club Italia
Vespa front end
The front end is a fundamental part of your Vespa, as it determines its stability and, consequently, its roadholding, for this reason, it must be absolutely efficient in all of its parts.
The front end structure has been unchanged since the '50s and the only change was made in the '90s, when disc brakes were added to improve hard braking.
In this section several components are included and among them the most relevant are:
Some good advice: Do you want your Vespa to brake as when it was brand new? Change your clamps but before that, get your inner drum sandblasted. Hard braking will increase considerably. Try it and you won't regret it!
DID YOU KNOW ABOUT IT? Corradino D'Ascanio, the Vespa designer and inventor, used the technology of the plane landing gear for his Vespa front end (he has worked in the plane industry before designing the Vespa!)