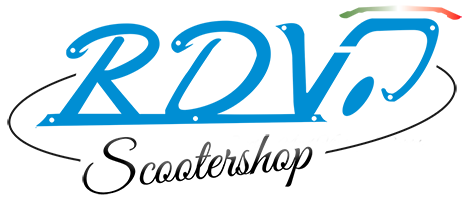 ancora solo €
Spedizione gratuita a partire da €:
Il tuo ordine è senza spese di spedizione!
Spedizione gratuita a partire da €:
(0)
Discount for associated ASI FMI Vespa Club Italia
Steering Units for Vespa
The steering unit
This section focus on the elements which guarantee your Vespa direction. The steering unit gives at the same time light control, accelerator, gear change, signals, brakes and speed. It is closely linked to the front end: activating the steer, you act directly on the wheel, changing direction.
Here are some of the most relevant components of this section:
Lights and signals switches - inside the device a button can activate the horn
Levers and knobs - Some tips: as there are several shapes and materials for levers and knobs, if you want to change the old ones, you'd better put some compressed air in them through a little pipe, so that the pipe will be easily expelled. Putting a small amount of ethyl alcohol in the pipe will make it easier for you to insert handles in the pipe: once evaporated, il will guarantee the necessary stability.
Optical units - An additional tip: it is necessary to check regularly the optical unit efficiency. As far as lamps brightness is concerned, if the parable is very well cleaned in its inner part, there will be a perfect visibility, even at night.
Speedometer - Several types, also genuine ones by Piaggio, and many frames and glasses are available for clients who want to renovate or change their speedometer.
Rearview mirrors
Steering wheel locks
Another tip for the renovating phase: before painting your Vespa, you'd better take some cork caps and put them in the steering wheel holes, so that going to the mechanic won't be necessary anymore.