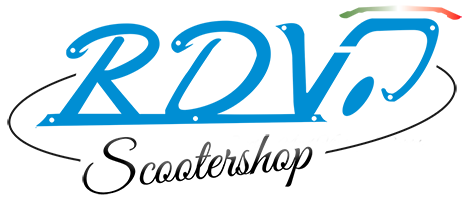 ancora solo €
Spedizione gratuita a partire da €:
Il tuo ordine è senza spese di spedizione!
Spedizione gratuita a partire da €:
(0)
Discount for associated ASI FMI Vespa Club Italia
Mats and central footboard for Vespa
MATS AND CENTRAL FOOTBOARD
This section of the Vespa is under the rider's feet and, in a similar way to the frame section, this part has the function to protect the rider from the road.
Mats and trims are the particular feature of this section and all models on the market from 1946 up to now are available for you, either of aluminium and of rubber.
Here are some of the parts of this section:
Rubber mats;
Plain mats and parts (a little tip: if you have to change your mat because it is worn out, drill again the holes for the stand fastening, so that you will not run the risk of wasting the frame you have just painted);
Stop switches;
Brake cables and parts;
Some time ago, Piaggio designed, for the French market in particular, a Vespa 50 with pedals fastened to the central mat and positioned beside the mat.