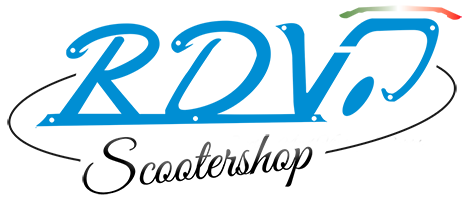 ancora solo €
Spedizione gratuita a partire da €:
Il tuo ordine è senza spese di spedizione!
Spedizione gratuita a partire da €:
(0)
Discount for associated ASI FMI Vespa Club Italia
Top boxes for Vespa
This section of the Vespa is precisely on the rear part of the frame, in front of the driver. The top box is very useful as a storage for personal and useful items while riding anywhere you like.
In the same section, in case of lack of top boxes, it is possible to position a spare wheel holder, obviously in different models and types.
In this section several components are included and among them the most relevant are:
seals
bails
locks: safety is important while riding your Vespa, either when you are on your own or with other people. If you put personal items in your top box, check that your lock works properly. If necessary, change any broken locks .
wheel holders: if there is no top box, what about installing a spare wheel? This will give your Vespa a vintage touch and what's more, in case of a flat tyre in one of your ridings, you will be able to come back home easily after changing your tyre. Here's the link for an interesting and useful maintenance kit. The wheel holder is composed of different parts of the Vespa, in different sections; in this case, you can find tyres, rims and inner tubes in the front-axle section.
wheel cover
oil stickers: in the '50s, '60s, '70s and '80s models, these stickers showed, unlike today, useful information for the Vespa owner, such as the percentage of oil and the tyre pressure.