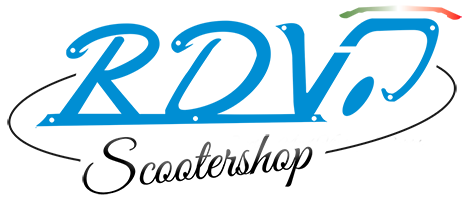 ancora solo €
Spedizione gratuita a partire da €:
Il tuo ordine è senza spese di spedizione!
Spedizione gratuita a partire da €:
(0)
Discount for associated ASI FMI Vespa Club Italia
Sip
Safe payment
Easy return
Spedizione gratuita a partire da €:

Customer care service +39 0543 85540

From Monday to Friday: 8.30-12.30 and 14.30-17.30
Saturday: 9.00-12.00
Borsa portattrezzi SIP Classic di colore nero
11 punti RDV
=
0,55 € cashback
1 punto RDV = 5 centesimi
price:
11,90 €
9,75 € + VAT
er tutti gli armeggiatori e gli hobbisti: la pratica e spaziosa borsa degli attrezzi in nylon di SIP Spare Parts . Il fratello minore della nostra popolare borsa degli attrezzi della serie "Classic". Con una lunghezza di 220 mm e una larghezza di 140 mm, questa versione compatta entra facilmente nel vano portaoggetti o nello zaino. Offre spazio sufficiente per gli strumenti essenziali e, naturalmente, porta anche l'elegante logo "Classic". Il nylon morbido è delicato sulla vernice e previene fastidiosi rumori.
compatibility
Vespa 50/90/125/150/160/180/200
Modelli
models 50cc
Vespa 50 N V5A1T , Vespa 50 L V5A1T , Vespa 50 R V5A1T , Vespa 50 SS V5SS1T , Vespa 50 Sprinter V5SS2T , Vespa 50 Special V5A2T , Vespa 50 Special V5B1T , Vespa 50 Special V5B3T
models 80-90cc
Vespa P 80 V8A1T , Vespa PX 80 E V8X1T , Vespa PK 80 S Automatica VA81T , Vespa PK 80 S V8XST , Vespa 90 V9A1T , Vespa 90 SS V9SS1T , Vespa 90 Racer V9SS2T
models 125cc
Vespa 98 V.98 , Vespa 125 V1T-V15T , Vespa 125 V30T-V33T , Vespa 125 U VU1T , Vespa 125 VM1T , Vespa 125 VM2T , Vespa 125 VN1T , Vespa 125 VN2T , Vespa 125 VNA1T , Vespa 125 VNA2T , Vespa 125 VNB1T , Vespa 125 VNB2T , Vespa 125 VNB3T , Vespa 125 VNB4T , Vespa 125 VNB5T , Vespa 125 VNB6T , Vespa 125 Super VNC1T , Vespa 125 GT VNL1T , Vespa 125 GT VNL2T , Vespa 125 GT R VNL2T , Vespa 125 TS VNL3T , Vespa 125 Nuova VMA1T , Vespa 125 Primavera VMA2T , Vespa 125 Primavera ET3 VMB1T , Vespa 125 ETS VMS1T , Vespa 125 PK S VMX1T , Vespa 125 PK S VMX5T , Vespa PK 125 S Automatica VAM1T , Vespa 125 PK XL VMX6T , Vespa 125 PK XL Elestart VMX6T , Vespa P 125 X VNX1T , Vespa PX 125 E VNX2T , Vespa 125 PX E Arcobaleno VNX2T , Vespa 125 PX E Arcobaleno Elestart VNX2T , Vespa PX 125 T5 VNXST , Vespa PX 125 T5 Elestart VNX5T , Vespa 125 PX Freno a Disco , Vespa 125 PX Euro 2 , Vespa 125 PX 30 Anni , Vespa 125 Cosa VNR1T , Vespa 125 Cosa 2 VNR2T
models 150cc
Vespa 150 GS VS1T , Vespa 150 GS VS2T , Vespa 150 GS VS3T , Vespa 150 GS VS4T , Vespa 150 GS VS5T , Vespa 150 VL1T , Vespa 150 VL2T , Vespa 150 VL3T , Vespa 150 VB1T , Vespa 150 VBA1T , Vespa 150 VBB1T , Vespa 150 VBB2T , Vespa 150 GL VGL1T , Vespa 150 GL VGLA1T , Vespa 150 GL VGLB1T , Vespa 150 GL VLA1T , Vespa 150 Super VBC1T , Vespa 150 Sprint VLB1T , Vespa 150 Sprint Veloce VLB1T , Vespa P 150 X VLX1T , Vespa PX 150 E VLX1T , Vespa PX 150 E Arcobaleno VLX1T , Vespa PX 150 E Arcobaleno Elestart VLX1T
models 160-180cc
Vespa 160 GS VSB1T , Vespa 180 Rally VSD1T , Vespa 180 SS VSC1T
models 200cc
Vespa 200 Rally VSE1T , Vespa P 200 E VSX1T , Vespa PX 200 E VSX1T , Vespa PX 200 E Arcobaleno VSX1T , Vespa PX 200 E Arcobaleno Elestart VSX1T
technical specifications
220 mm
140 cm
nylon
nero
vuoto, senza attrezzi