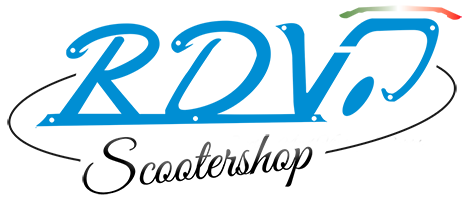 ancora solo €
Spedizione gratuita a partire da €:
Il tuo ordine è senza spese di spedizione!
Spedizione gratuita a partire da €:
(0)
Discount for associated ASI FMI Vespa Club Italia
Ceab
Safe payment
Easy return
Spedizione gratuita a partire da €:

Customer care service +39 0543 85540

From Monday to Friday: 8.30-12.30 and 14.30-18.30
Saturday: 9.00-12.00
Bobina alta tensione esterna di colore nero per Vespa per Vespa 50 R 2°/​Revival/​S 2°/​Special/​SR/​SS/​90 2°/​R/​SS/​100/​125 PV/​VNB6T/​GT/​GTR/​Super/​TS/​150 VBB2T 2°/​GL 2°/​Sprint/​V/​Super/​P125-150X/​P150S
Shipping time:
24/48 hours
price:
29,90 €
24,51 € + VAT
Nei primi anni 50 tutti i modelli Vespa erano equipaggiati con Bobine ALTA tensione interna, presto pero' vennero abbandonate in quanto il forte calore mandava in corto le bobine e la Vespa non ripartiva fino a quando non calava la temperatura; succesivamente ne sono state introdotte di vari tipi con involucro in Bachelite, potenziate per modelli GS fino ad arrivare agli anni 80 con l'avvento delle centraline elettroniche e l'abbandono delle Puntine/contatti.E' un componente molto importante percio' scegliete una bobina di buona qualita' per non restare a piedi! Ducati,Ceab, Piaggio, Bosatta tutti marchi di qualita' e massima resa.
compatibility
Vespa 50 R 2°/​Revival/​S 2°/​Special/​SR/​SS/​90 2°/​R/​SS/​100/​125 PV/​VNB6T/​GT/​GTR/​Super/​TS/​150 VBB2T 2°/​GL 2°/​Sprint/​V/​Super/​P125-150X/​P150S
Modelli
models 50cc
Vespa 50 , Vespa 50 N V5A1T , Vespa 50 L V5A1T , Vespa 50 R V5A1T , Vespa 50 Special V5A2T , Vespa 50 Special V5B1T , Vespa 50 Special V5B3T
models 125cc
Vespa 125 , Vespa 125 VNB6T , Vespa 125 Super VNC1T , Vespa 125 GT VNL1T , Vespa 125 GT VNL2T , Vespa 125 GT R VNL2T , Vespa 125 TS VNL3T , Vespa 125 Nuova VMA1T , Vespa 125 Primavera VMA2T , Vespa 125 Primavera ET3 VMB1T , Vespa P 125 X VNX1T
models 150cc
Vespa 150 , Vespa 150 GL VLA1T , Vespa 150 Super VBC1T , Vespa 150 Sprint VLB1T , Vespa 150 Sprint Veloce VLB1T , Vespa P 150 X VLX1T