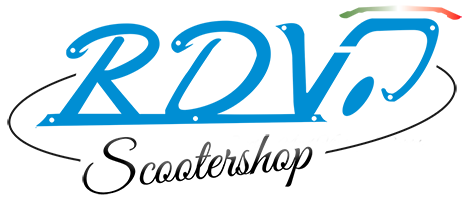 ancora solo €
Spedizione gratuita a partire da €:
Il tuo ordine è senza spese di spedizione!
Spedizione gratuita a partire da €:
(0)
Discount for associated ASI FMI Vespa Club Italia
-6%
Safe payment
Easy return
Spedizione gratuita a partire da €:

Customer care service +39 0543 85540

From Monday to Friday: 8.30-12.30 and 14.30-18.30
Saturday: 9.00-12.00
Accensione elettronica -VAPE Touring AC- Lambretta LI, LIS, SX, TV
Promotional product: sale -6%
price:
399,00 €

425,00 €
327,05 € + VAT
compatibility
Lambretta LI, LIS, SX, TV
Modelli
models Lambretta 125
Lambretta Li 125 – 1958-59 , Lambretta Li 125 II serie – 1959-61 , Lambretta Li 125 III serie – 1962-68
models Lambretta 150
Lambretta Li 150 – 1958-59 , Lambretta Li 150 II serie – 1959-61 , Lambretta Li 150 III serie – 1962-68
models Lambretta 175/200
Lambretta TV 175 – 1957-58 , Lambretta TV 175 II serie – 1959-61 , Lambretta TV 175 III serie – 1962-65 , Lambretta TV 200 1963-65
technical specifications
ACCENSIONE VAPE PER LAMBRETTA

Il sistema di accensione VAPE a 12 Volt è la scelta perfetta per chi vuole portare la propria Lambretta a un nuovo livello di prestazioni.
Prodotto dal rinomato produttore europeo VAPE, questo sistema di accensione è un componente di alta qualità che garantisce prestazioni affidabili e
potenti. Perfetto per una conversione contemporanea a un'accensione
senza puntine e una luce brillante anche a bassi regimi. Avvio facile
del motore incluso.

Accensione senza puntine
Estremamente affidabile
Luce intensa già al minimo (80Watt già a 2000 giri/min)
12Volt con 110Watt di potenza luminosa (a 6000rpm)
Ventola in alluminio fresata a CNC
Ruota polare + ventola bilanciata
Elevata capacità di raffreddamento
Regolazione dell'accensione senza lampadina/strobo
Materiali di alta qualità e lavorazione perfetta
Componenti marcati al laser per una chiara identificazione
Istruzioni di installazione stampate (DE/EN)

100% prodotto in Europa da VAPE

QUALITÀ VAPE L'accensione VAPE è un moderno sistema di accensione con alternatore. Prodotto interamente in Europa (Repubblica Ceca) con materiali di alta qualità, ogni singola accensione è testata al 100%. L'affidabilità che ne deriva è leggendaria, il che la rende ideale anche per i motori con prestazioni
più elevate. Le accensioni VAPE si sono affermate da decenni nel settore
dei ciclomotori/motocicli e sono indispensabili soprattutto nel settore
Simson.

CONVERSIONE ACCENSIONE A CONTATTO Il
VAPE sostituisce al 100% l'accensione a contatto e allo stesso tempo
introduce un moderno e potente alternatore a 12 Volt. I forti magneti
permanenti della ruota polare monoblocco consentono un'elevata corrente
di accensione anche a bassi regimi e una luce intensa al minimo.

Il motore si avvia quindi molto meglio, poiché l'elevata corrente di accensione
compensa facilmente anche una maggiore resistenza (ad esempio, una
candela oleosa o troppa benzina nel carter).

L'emissione luminosa significativamente più elevata, anche a basse velocità, offre un ulteriore grande vantaggio in termini di sicurezza nel traffico stradale


Inoltre, l'accensione non richiede manutenzione per sempre. Non dovrete più regolare i contatti, né cambiare un condensatore. Basta guidare quando si vuole. REGOLAZIONE DELL'ACCENSIONE? L'accensione VAPE viene fornita con una CDI con la cosiddetta fasatura statica. A differenza dei quattro tempi, i due tempi non richiedono una regolazione dinamica a causa degli effetti dinamici del gas nella camera di combustione. L'angolo di accensione richiesto rimane quasi lineare, nonostante l'aumento del regime del motore, a causa della combustione sempre più rapida della miscela. Solo i motori da corsa assoluti, la cui gamma di velocità utilizzabili inizia solo al di sopra dei 6000
giri/min, possono eventualmente beneficiare di una regolazione. Per quasi tutti i motori di scooter utilizzati su strada, invece, la fasatura dinamica è piuttosto svantaggiosa. L'angolo di accensione elevato ai bassi regimi rende il motore ruvido e fuori giri, mentre l'angolo di accensione che diminuisce con l'aumentare del regime tende spesso a ridurre le prestazioni. Per questi motivi, utilizziamo una CDI con fasatura statica. Questo si armonizza perfettamente con i motori
standard e con quelli con prestazioni notevolmente aumentate. Tuttavia,
la nostra accensione VAPE può essere dotata di una CDI a regolazione
dinamica. MONTAGGIO/IMPOSTAZIONE DELL'INNOVAZIONE Una
grande caratteristica della nostra accensione VAPE è il fatto che viene
impostata senza il cosiddetto "flash-off", cioè senza una luce
stroboscopica. Il sistema di accensione a conversione VAPE è quindi
facile da installare e può essere montato senza bisogno di attrezzi
speciali. L'installazione non presenta quindi alcun problema, anche per i
non addetti ai lavori, grazie alle istruzioni di montaggio fornite (in
formato cartaceo).

Ruota polare/ruota ventilata L'accensione
VAPE ha sempre la stessa ruota polare (a partire dal rispettivo cono
abbinato al motore, compresa l'altezza di installazione). Come
nell'originale, ha una sola scanalatura per il posizionamento
sull'albero motore. Questo elimina la possibilità di un'installazione
errata. La massa volanica corrispondente al concetto di motore viene
prodotta attraverso la girante. Questo ha il vantaggio che la massa del
volano può essere cambiata solo sostituendo la girante. La girante che
forniamo è lavorata a CNC in alluminio massiccio. Si adatta
perfettamente al rispettivo tipo di motore e ha una geometria delle pale
ottimizzata. Questo garantisce la massima capacità di raffreddamento e
le migliori prestazioni. La ruota polare e la girante sono
meticolosamente bilanciate.

Contenuto della fornitura Il set di accensione comprende

: Piastra di base dell'accensione


CDI


Ruota polare


Ventola


Regolatore di tensione (AC)


Set di viti


La fornitura non comprende il supporto CDI specifico per il motore. Si prega di ordinarlo separatamente (vedere "Accessori").

CONCLUSIONE In
definitiva, il nostro sistema di accensione di conversione VAPE è un
must per chiunque voglia ottenere il meglio dal proprio scooter. Questo
sistema di accensione migliorerà le prestazioni e l'efficienza del
vostro scooter, aumentandone l'affidabilità e la durata. Provate il
nostro sistema di accensione VAPE e godetevi l'avvio spontaneo del
motore, la buona risposta dell'acceleratore, la luce brillante già al
minimo e la certezza che questo è l'investimento perfetto per
innumerevoli chilometri felici sul vostro scooter!