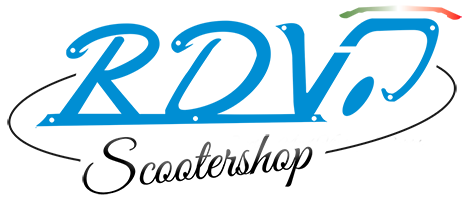 ancora solo €
Spedizione gratuita a partire da €:
Il tuo ordine è senza spese di spedizione!
Spedizione gratuita a partire da €:
(0)
Discount for associated ASI FMI Vespa Club Italia
Unboxing SPARKEY electronic control unit
Sparkey, the new electronic control unit made in Pinasco
Pinasco, a Vespa spare parts manufacturer since 1969, recently presented its new Sparkey electronic control unit , compatible with all "Flytech" brand ignitions.


By fitting this control unit we will greatly improve the performance of our beloved Vespa, thanks to a state-of-the-art charge and discharge circuit we improve the power (and constancy) of the spark from low revs, ensuring better flow during use.

There are two versions of this new control unit, one black (the one we reviewed) suitable for largeframe Vespa models and the yellow one, suitable for Small frame Vespa models.

The assembly of the control unit is very very simple , the connections remain sent.

You just have to try it!


-------------------------------------------------- -------------------------------------------------- ---

Sparkey, the new electronic control unit made in Pinasco


Pinasco, a manufacturer of Vespa spare parts since 1969, has recently presented its new Sparkey electronic control unit, compatible with all the ignitions of the "Flytech" brand

Mounting this unit will greatly improve the performance of our beloved Vespa, thanks to a state-of-the-art charge and discharge circuit we improve the power (and constancy) of the spark from low revs, ensuring a better flow during use.

There are two versions of this new control unit a black one (the one we reviewed) suitable for Vespa models largeframe and the yellow one, suitable for models of Vespa Small frame

The assembly of the control unit is very simple, the connections remain unchanged

You just have to try it!
Thank you all and see you next time