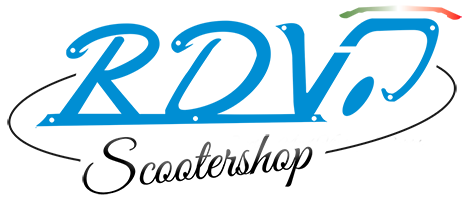 ancora solo €
Spedizione gratuita a partire da €:
Il tuo ordine è senza spese di spedizione!
Spedizione gratuita a partire da €:
(0)
Discount for associated ASI FMI Vespa Club Italia
Unboxing Pinasco 22 carburetor for low headlight
Created by Pinasco to be mounted on 160cc aluminum cylinder kits for Vespa low lighthouse , let's find out together!

The carburettor body is from Orto, the calibration components are therefore easy to find and set! the product arrives already calibrated for a 160cc Pinasco aluminum cylinder kit, it is only necessary to act on the maximum jet and minimum adjustments to obtain an optimal result
The air filter is included in the sales package, it appears to be compact and perfect for the carburetor compartment of the Vespa low lighthouse (many times the preparers were forced to modify the carburetor compartment hatch in order to mount more voluminous filters, Pinasco instead wants to keep as much original aesthetics possible without ever neglecting reliability and performance .

The kit in question is on sale on our shop at the special price of € 273.58
In the package you will find the carburetor, the manifold and the filter.

https: //www.ricambi-v.it/elabo ...

Compatible with Vespa 125 VM1> 2T-VN1> 2T and vespa 150 VL1> VL3T

Don't forget to watch the Youtube video for more information!