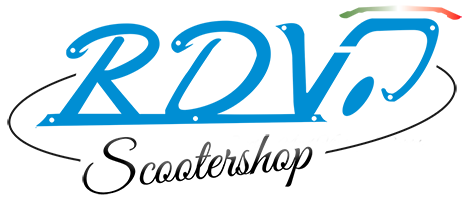 ancora solo €
Spedizione gratuita a partire da €:
Il tuo ordine è senza spese di spedizione!
Spedizione gratuita a partire da €:
(0)
Discount for associated ASI FMI Vespa Club Italia
Vespa 50 handlebar assembly tutorial round lighthouse
how to do?
In a self-respecting restoration, the handlebars cannot be neglected.
Restoration or simple overhaul, it doesn't matter .. we'll explain how to do it! step by step .

First of all, let's check that you have everything you need:

Do we have it all? good ! let's begin.

Fit the irreversible spring on the gas control pipe, making sure that the lower tab is correctly mounted; then proceed by inserting the throttle tube on the handlebar body.
Let's now pass to the gas pulley, the shims must be mounted in sequence: harmonic washer with stop + flat washer; We then mount the pulley on the gas pipe securing it with the appropriate pin. (remember to phase the pulley holes and the tube holes for correct assembly)

For the gearbox the procedure is the same, we only find an additional washer larger than the others, we will position it first.
Below is a video tutorial that explains how to do it