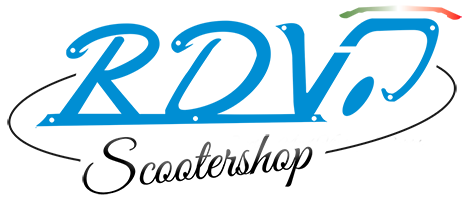 ancora solo €
Spedizione gratuita a partire da €:
Il tuo ordine è senza spese di spedizione!
Spedizione gratuita a partire da €:
(0)
Happy birthday Vespa: the most important meetings.
To celebrate the first seventy years in a big way.
The fateful date is approaching, are you ready to get on your Vespa to celebrate it? Here is a list of the most important meetings in Italy and in the world!

Vespa rallies in Italy
Drinkin 'and Driving , Vada Scooter mare Weekender, 23/24 April in Vada (LI)
In sunny Tuscany, on the Livorno coast, two days of music, beer and the inevitable Vespa! For more information, contact La Barcaccina Disco Club in Vada (LI);
Vespa Club Biella International Meeting , 23/24/25 April in Biella An event full of screenings, awards and competitions during which a monument to the birth of the Vespa will also be inaugurated! A Vespa tour on the Biella pre-Alps is scheduled. Not to be missed!;
National Vespa tour Explorapulia , 23/24/25 April, departure from Bari - Santo Spirito If you want to celebrate On the Road, this meeting is for you! Three days in the saddle through the wonders of Puglia with its landscapes and flavors. A great way to usher in the upcoming summer;
XVII National Gubbio City of Gubbio , April 25One of the longest-running gatherings now in its seventeenth edition, for a relaxing daily escape among the fantastic Umbrian landscapes with an aperitif and dinner in the exclusive historic center of the city;
International meeting "70 years of Vespa" in Pontedera (PI) , April 23/24/25 Last, but not least, the Meeting of Rally, the one in Pontedera, where the first Vespa was built. A tour of the Tuscan hills and a visit to the historic Piaggio factory!
Vespa meetings abroad
Vespa World Days 2016 , from 27 to 31 May in Saint Tropez
One of the most important, most elegant and largest events dedicated to our favorite two-wheeler. Welcome to Saint Tropez, full of circuits and landscapes that will make your heart beat faster! To register, you must be a member of a national club.
We remind you that if you need to put your Vespa back on the road , where you will find some useful information, while if you are looking for spare parts or simple gift ideas, you can visit our online store .
Happy birthday Vespa!