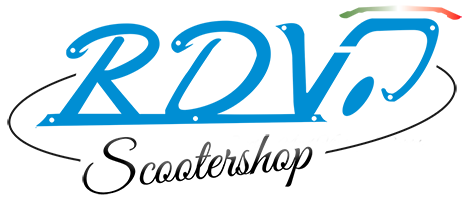 ancora solo €
Spedizione gratuita a partire da €:
Il tuo ordine è senza spese di spedizione!
Spedizione gratuita a partire da €:
(0)
Discount for associated ASI FMI Vespa Club Italia
Guide on how to choose tires for a piaggio vespa
The 4 steps you need to know to choose the tires for your vespa
Do you have to choose your new Vespa tires ?
Perfect! In this post you will understand how to do it, discovering:

How to choose the perfect tires for the Vespa
What are the cheapest Vespa tires
What are the mid-range Vespa tires
Why choose high-end Vespa tires
How to choose the perfect tires for the Vespa
When having to change Vespa tires, every true lover of the most famous scooter in the world does nothing but ask himself the usual questions:
who knows if the new tire will be able to adapt to a proven driving style
who knows if the type of compound and the thickness of the tread will be able to meet precise safety standards
will the chosen tire be able to enhance the beauty and unmistakable style of Vespa?
To ensure all these objectives and choose the perfect Vespa tires, a scooter driver who is not fully informed will be able to consider several possibilities: contact a trusted tire dealer, do some research on dedicated sites and forums, or even go for the most loved models chosen by Vespa riders.
What are the cheapest Vespa tires
One of the most purchased Vespa tires, suitable for scooters in general and sold at more than competitive prices, is certainly the Metzeler ME1 . With the know-how of a manufacturer that is committed to satisfying the needs of those traveling on two wheels, this fairly quiet road tire has excellent grip on asphalt, thanks to a particularly soft compound. On an aesthetic level, its simple and compact design gives the Vespa an allure that is more metropolitan than sporty.
Another model that is unmatched in terms of value for money is the Pirelli SC30 . Designed to give the best in wet driving, it features a tread pattern with zigzag grooves that promote drainage. The rather hard compound allows for heavy loads, even if this advantage is counterbalanced by a somewhat early consumption. Speaking of lines, the particularly classic style will fascinate those who think of favoring a vintage design for their Vespa tire change.
But the Vespa tires par excellence remain theMichelin S83 , still available for those who want to give their scooter a canonical look. A tire created for two wheels, the S83 offers excellent driving traction thanks to a tread with gripping grooves. The compound, the result of cutting-edge research, allows the best performance even at the lowest temperatures. Resistance and grip on the road are then flanked by an unparalleled aesthetic, which makes the Michelin S83 the tire that most embodies the Vespa spirit.
What are the mid-range Vespa tires
Versatile and suitable for most scooters, the Bridgestone Molas ML50 tire is perhaps a bit noisy, but it has so many advantages that Vespa enthusiasts cannot fail to consider it when they are about to change Vespa tires. This rubber holds incredibly in the wet, due to particular grooves, which in addition to favoring grip give it a unique appeal and an aggressive style. The particularly soft compound easily withstands low temperatures. The extraordinary resistance gives it excellent durability.
Among the mid-range Vespa tires we also find the ContiTwist by Continental , also unsurpassed in the wet , thanks to grooves able to better drain snow and water, to which is added a particular soft silica compound. The ContiTwist is a tire made to last a long time, which will accompany Vespa enthusiasts who love sporty style on many trips.
Why choose high-end Vespa tires
If you are willing to spend more in order to have the tire of your dreams, then the Dunlop TT92 GP is for you.
It is a tire for sports driving, designed to guarantee excellent performance on the track, but which will not disappoint you on the road either.
Incredibly light tire, it allows extreme freedom of maneuver, with a tread with diagonal grooves but able to ensure maximum traction.
Choose it if you love the aggressive style of track bikes and if, in addition to driving comfort, you are looking for Vespa tires that offer stability but above all speed.