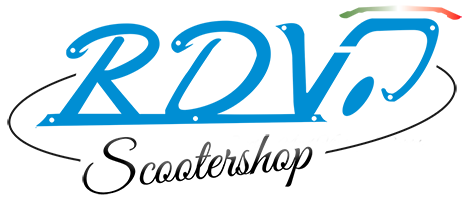 ancora solo €
Spedizione gratuita a partire da €:
Il tuo ordine è senza spese di spedizione!
Spedizione gratuita a partire da €:
(0)
Discount for associated ASI FMI Vespa Club Italia
2016 IMF Membership Campaign
The membership campaign for the Italian Motorcycle Federation starts again
Procedures and deadlines
Like every year, this year the IMF (Italian Motorcycle Federation) membership campaign starts again and it will be possible to register your adhesions starting from 1 December 2015 . For the Moto Clubs there are some simple instructions to follow, while those who wish to register individually can do so either through a Moto Club or directly online at www.federmoto.it/servizi-fmi .
The IMF Cards
Types of cards and enabled circuits
The FMI cards allow you to obtain a series of reserved advantages : you can choose between the Member Card (designed for those traveling on two wheels at an amateur level) and the Sport Card (intended for those who train off-road and on Italian circuits). As for the Autodromi Sport Card (also valid for foreign circuits and in free practice sessions organized by a reference Motor Club), we remind you that the updated legislation provides that it is issued from the age of 14 and is valid only in the following circuits:
Mugello International Circuit (Scarperia, FI)
"Enzo e Dino Ferrari" circuit (Imola, BO)
Misano World Circuit "M. Simoncelli "(Misano Adriatico, RN)
Vallelunga "P. Taruffi" circuit (Campagnano, RM)
Autodrome "Riccardo Paletti" (Varano dè Melegari, PR)
Adria International Raceway (Adria, RO)
Autodrome of Umbria "MU Borzacchini" (Magione, PG)
Modena Autodrome (Modena)
"Tazio Nuvolari" Circuit (Cervesina, PV)
Franciacorta Int.le Circuit "D. Bonara "(Castrezzato, BS)
Motodromo del Levante (Binetto, BA)
"Franco di Suni" Motodrome (Mores, SS)
Aragon (Spain)
Cartagena (Spain)
Jerez (Spain)
Valencia (Spain)
Portimao (Portugal)
Also on the FMI website it is possible to request and obtain the
Agonistic License for Drivers
and register your vehicle in the Historical Register (minimum requirement: the vehicle must be over 20 years old).
Jubilee of Motorcyclists
We also remind you that the adhesions to participate in the Jubilee of Motorcyclists, where the IMF delegation will be received by the Pope on the occasion of the Jubilee on February 20, 2016, has been extended to November 30, 2015 .
For more information, please visit the website www.federmoto.it