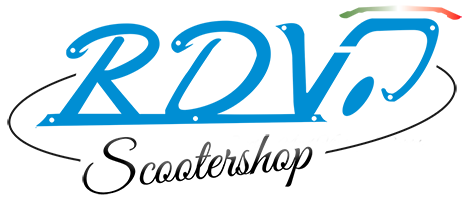 ancora solo €
Spedizione gratuita a partire da €:
Il tuo ordine è senza spese di spedizione!
Spedizione gratuita a partire da €:
(0)
Vespa rally from sunrise to sunset 2016
Join the Vespa Spare Parts Staff!
Vespa friends! We would like to point out that this weekend will take place the meeting In Vespa from Sunrise to Sunset 2016 , an incredible coast-to-coast journey through Italy starting from the Adriatic coast (Cervia) up to the Tyrrhenian coast (San Vincenzo)!
How the initiative was born;
How it will unfold.
How the initiative was born
As you know by now, for us at I Ricambi della Vespa, being Vespa riders is a matter of devotion , and we, in terms of devotion, are second to none (or almost). So it happens one day that our friends from the Vespa Club of Faenza wake up one morning and realize that it would be fantastic to spend a whole day with their beloved partner (of course you already know who we are talking about, to avoid misunderstandings for your spouses) . But which path to take? What time of year to use? Summer is too hot, in August many are on vacation, in September it is already time for work and the weather is starting to cool ... And here we are at the perfect solution: early September, pleasant temperatures and still good-natured sunshine. As for the route, since we are talking about a whole day, what better itinerary than the immense green of the Apennines, the proud Romagna hills and the splendid and docile Tuscan lands? Riding on a piece of Italy through Italy.
How it will unfold
We then leave on 3 September from Cervia at about 5:30 am and will arrive in San Vincenzo (in the province of Livorno) at around 20:30. Along the way there are some stops of taste with food and wine tastings typical of the stop areas. The registration also includes the Roadside Assistance , a certificate of participation and fun commemorative gadgets . A great way to say goodbye to the closing season, one last ride before putting our babe back in the garage! Also what better initiative to get to know each other and exchange our experiences on our most beloved heirloom? Don't be lazy, come for a nice ride! See you there then eh!
PS: If you need something before leaving, such as tires , brakes and a comfortable saddle to better face the journey, come and visit us, we are waiting for you!