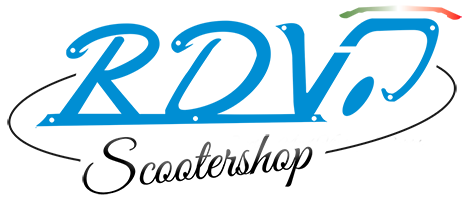 ancora solo €
Spedizione gratuita a partire da €:
Il tuo ordine è senza spese di spedizione!
Spedizione gratuita a partire da €:
(0)
Cart
(
0
0
)
total without VAT :
0
00 Articles in your cart
What is the most important part for a Vespa?
Tire
It is now considered by all to be a true icon of made in Italy. We are talking about the Vespa, which since 1946 - the year in which it was presented for the first time - has managed to impose itself against the wear and tear of time, becoming a real piece of history. Its myth has never suffered a moment of fall, so much so that today it still remains a fixed point for many motor enthusiasts, and beyond.

More than seventy years have passed since that April 23, 1946, but the sales boom of this city scooter with timeless shapes never seems to end, so much so that even today many enthusiasts continue to plow the roads around the world riding the their all-Italian jewel. In this regard, to be able to stay on track for many more years riding our Vespa, one of the most important spare parts is needed, namely tires. A real fundamental part, able to guarantee all the comfort and stability we need over time.
TIRES, AN ESSENTIAL REPLACEMENT
The tires that have now reached a point of wear such as to be in poor condition are able to significantly affect both the performance of the scooter and harm our safety on the road. A regular check of the pneumatics , in fact, as the various construction houses have always indicated, should be carried out almost on a weekly basis, checking both their state of wear, both the depth of the sculpture, and any damage reported afterwards. bumps or high-stress driving sessions. Obviously there are many reasons to change a tire, so let's go and see them together.

The first of all is the drilling . Despite being able to withstand most impacts, in fact, the tires could still puncture. In this case, they should be absolutely checked and eventually replaced with new ones. The second reason could be the legal wear limit of the tread. Not many know, in fact, that a legal limit of 1 mm is envisaged, a threshold that prevails over the purely technical limit, and that if exceeded it obliges to be replaced in order not to incur sanctions by the police. In addition to the legal side, then, this limit indicates that the tire is no longer able in any way to provide safety and performance, so it is always better to be careful and replace it in order not to risk unpleasant problems. Then there are the reasons that concern the various signs of natural aging , such as deformations and cracks or the various signs of damage, such as abrasions, insufficient pressure or separation of the rubber from the tread. Last, but not least, is the fitting of the right tire for the vehicle. The use of tires not suitable for the type of vehicle on which they are mounted could, in fact, compromise the balance and stability of the same. With exceptions, therefore, even on a Vespa it is always recommended to use suitable tires.

For these and other maintenance works it is always advisable to contact specialized workshops, so as not to jeopardize the condition of your Vespa.
THE IDEALS FOR A VESPA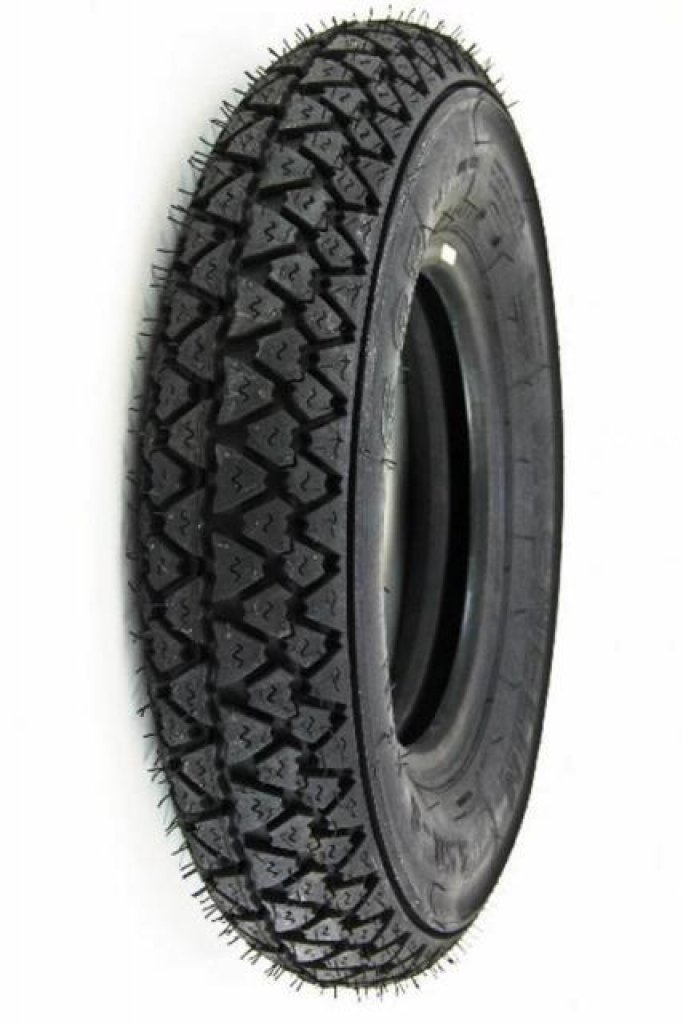 There are really an infinite number of tires, but in the end they can be roughly reduced to three different types of compounds: soft, medium and hard. Obviously, the compound that you intend to mount on our vehicle must also be chosen based on the driving style we intend to have while driving on the road. Among the favorites of Vespa enthusiasts are the classic Michelin S83s : a true legend of the Vespa PX , which thanks to its mix of history and performance are today the most noble. Then again the BGM ACS 3.50 / 10 and the Pirelli SC30. The latter, real tires for small wheel scooters, and therefore ideal for the Vespa.
If, in addition to reliability, you want to give a real touch of style to your timeless Vespa, you can fit white wall tires. The Sawa ones are ideal, they can also be easily purchased online.

Also remember that if you intend to fit tubeless rims you will need to buy compatible tires. At RDV, we promote the use of tubeless tires, both because they are safer and because they are able to make the Vespa more balanced and stable.

Always pay attention to the age of your tires, because a tire that is years old still needs to be replaced, as the rubber tends to harden and no longer hold on to asphalt, especially on wet ground.