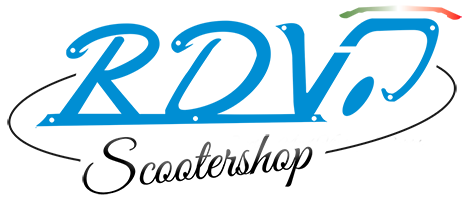 ancora solo €
Spedizione gratuita a partire da €:
Il tuo ordine è senza spese di spedizione!
Spedizione gratuita a partire da €:
(0)
Discount for associated ASI FMI Vespa Club Italia
How to choose a saddle for a Piaggio Vespa
One of the most characteristic details
Since 1946, when it was designed by an aeronautical engineer , the Vespa is simply considered the "most beautiful bike in the world".
The Piaggio scooter has a huge following of admirers and enthusiasts, the famous "Vespa enthusiasts" who like to meet in periodic gatherings to show off their vehicles.
The original Vespa spare parts are only available from authorized dealers, who have specific accessories for the many Vespa models produced over the course of almost 80 years.
Saddle for Vespa
The Vespa saddle is one of the most characteristic details of the scooter since its typical elongated shape makes it absolutely unmistakable.
On our site there are many variations of colors , with perfect finishes and available at prices of absolute convenience.

The base (bottom) of the Vespa saddle can be in sheet metal or with helical springs with a typical flattened shape; if on the one hand the constraints of originality require the presence of springs, on the other hand the version with the sheet metal bottom offers more comfortable performance.

The padding is made with a pre -shaped block of polyurethane foam covered with a weather-resistant and long-lasting canvas imitation leather covering.

The most common original colors are black , dark green and midnight blue, while others are very rare in white, beige or even jeans, depending on individual needs and always with a view to maximum customization of the vehicle.

Features of the Vespa saddle
Designed to ensure considerable comfort during long journeys, the 11-DM-071-SO and 11-DM-076-SO king and queen saddles are adaptable to Vespa largeframe.

For Vespa smallframe, RDV Race One is able to create a black version with stitching in different variants.
Equipped with a magnetic coupling for the frame and a fiberglass bottom, the Vespa saddle, once mounted, remains perfectly in shape.

The hinge , which is the result of a new design, allows an extremely quick and easy assembly, also thanks to the magnet supplied.

For largeframe, the RDV Race One saddle shows an essentially sporty character , underlined by the honeycomb structure, with a molded frame whose front is equipped with a classic coupling.

The rear part of the saddle is distinguished by an innovative magnet system ; the padding is made up of 2.5 millimeters of gel positioned on the base of the frame, 2.5 centimeters of foam and a covering of 1 millimeter of foam on the top that completely wraps the saddle.

Available for all Vespa models from the 60s to the 80s , including the PX, this saddle will soon be ready for the small frame too.