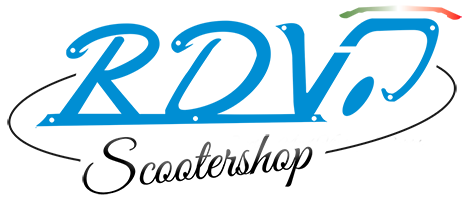 ancora solo €
Spedizione gratuita a partire da €:
Il tuo ordine è senza spese di spedizione!
Spedizione gratuita a partire da €:
(0)
Cart
(
0
0
)
Total:
0
0
00 Articles in your cart
-25%
Malossi
Safe payment
Easy return
Spedizione gratuita a partire da €:

Customer care service +39 0543 85540

From Monday to Friday: 8.30-12.30 and 15.00-18.30
Saturday: 9.00-12.00
Malossi MP-ONE reed valve crankcase for models with Ciao-SI-Bravo-Boxer point ignition
Promotional product: sale -25%
Guarda il tutorial Youtube
price:
174,14 €
232,19 €
VAT included
Modelli
technical specifications
Richiedi informazioni
models si
Piaggio SI , Piaggio SI FL Grillo , Piaggio SI FL2
models ciao
Piaggio Ciao , Piaggio Ciao Arcobaleno C7N1T C7E1T C7V1>2T M7N1T M7E1T 1972>1974 , Piaggio Ciao CN-CE-CV 1967>1970 , Piaggio Ciao Erre 2 C7N1T C7E1T CtV2T M7N1T M7E1T CFN1T CFE1T 1974>1981 , Piaggio Ciao Erre 2 Super Confort C7E1T C7V3T C7V1T M7E1T C6V1T 1974>1984 , Piaggio Ciao Lusso C7E-C7V 1970>1972 , Piaggio Ciao P-PV-PX-PXV C7E2T C7V4T C6E1T M7E3T C7V5T 1979>1987 , Piaggio Ciao R CN-CE-CV C7N1T C7E1T C7V1>2T C9E1T C9V1T M7N1T 1970>1972 , Piaggio Ciao Special C7E-C7V 1969>1970 , Piaggio Ciao Super Confort Arcobaleno C7E1T C7V3T C7V1T M7E1T1972>1974 , Piaggio Ciao Super Confort C7E-C7V C7E1T C7V3T C7V1T 1971>1972
Pair of shot-blasted die-cast silicon aluminum alloy carters.
Malossi integral project with lamellar admission, controlled by a large
4 petal valve.

They can be used with any thermal group, system of
exhaust, crankshaft and fuel system.

Malossi lamellar carters are perfectly interchangeable with those
original and come with a special intake manifold for the
original carburetor or a SHA 13/13 carburettor.
A specific fuel system with carburetor was created
19 mm and E12 type air filter, complete with every detail for the
assembly.

Given the very small insertion spaces in the Piaggio frames it was
necessary to make a super compact engine, and the great commitment of the
our technicians is once again crowned with full success.
The objectives achieved are: highly technical product, robustness,
simplicity, ease of assembly, excellent operating result
without making any changes (everything is reconnected as in the engine
original).
The large 4-petal reed valve made of composite fibers guarantees a
smooth and progressive admission that optimizes the torque curve starting
from the lowest revs and allows you to deliver maximum power.