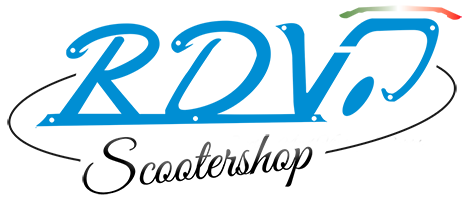 ancora solo €
Spedizione gratuita a partire da €:
Il tuo ordine è senza spese di spedizione!
Spedizione gratuita a partire da €:
(0)
Cart
(
0
)
Total:
0 €
0 €
0 Articles in your cart
Viaggio On the Road in Toscana
Le selle Vespa più adatte per una gita fuori porta
Vorreste partire per la Toscana con la vostra amata due ruote ma non sapete scegliere tra le selle per Vespa? In questo articolo troverai:
Breve introduzione agli itinerari toscani
Come scegliere la sella giusta
Toscana: la terra promessa dei viaggi On the Road
La Toscana è la terra promessa degli amanti dei viaggi on the road. Le sue campagne e i suoi borghi storici sono la scenografia perfetta per ambientare una fantastica vacanza in sella alla vostra Vespa 50 Special. Da Nord a Sud, da Est a Ovest, ogni fazzoletto di questa splendida regione offre scorci paesaggistici pittoreschi e inattesi, sorprendenti in alcuni tratti, capaci di lasciare a bocca aperta anche il viaggiatore più incallito. Lasciatevi guidare dalle sue strade sinuose che si aggrovigliano su e giù dai poggi fiorentini, perdetevi nell'immensità della campagna senese e fermatevi ad ammirare i borghi dell'aretino. Se avrete la fortuna di scegliere quella più consona a voi, tra le tantissime selle per Vespa disponibili in commercio, il viaggio sarà indimenticabile.
Il punto di partenza ideale per visitare la Toscana può essere Firenze, il suo capoluogo, tra le più importanti città d'arte del mondo. Inforcate la vostra Vespa a viaggiate sul Lungarno, costeggiate la città vecchia e salite in cima a una delle colline della città per ammirarne la bellezza dall'alto: resterete senza fiato nel vedere come Firenze sembri ancor più maestosa e imponente, soprattutto nelle ore del tramonto, quando la luce calda e soffusa la avvolge creando splendide suggestioni di ombre e luci.
Lasciata Firenze alle vostre spalle, dirigetevi verso sud, lasciate le strade principali e imboccate la Strada Provinciale 56 che vi condurrà nelle meravigliose suggestioni de Chianti, una sub regione dalla grandissima tradizione vitivinicola, dove assaggiare alcune delle produzioni enologiche più famose del nostro Paese. Fermatevi a Greve in Chianti, piccolissimo borgo di poche anime dall'essenza antica e ammirate la dolce campagna fiorentina che da lì a poco va a unirsi a quella senese in un tripudio di colline e di coltivazioni.

Da Greve in Chianti, procedete verso San Gimignano: il percorso non è breve, saranno necessarie diverse ore per raggiungere il centro medievale senese famoso per le torri, ma il viaggio varrà la fatica. Attraverserete stupende aree rurali e deliziosi borghi di campagna, dove non mancherà occasione di fermarsi per deliziare il palato e scambiare quattro parole con le persone del posto, famose per la loro loquacità e ospitalità. San Gimignano la riconoscerete da lontano grazie al suo profilo merlato, fatto di alte torri che svettano sulle antiche case e del borgo che ha saputo resistere a sommosse e a terremoti, giungendo quasi intatto fino a noi.

San Gimignano è una tappa obbligata di un itinerario in Toscana: da qui, a bordo della vostra amata Vespa, potete decidere se proseguire verso Siena oppure verso Volterra. Quest'ultima meriterebbe senz'altro una sosta, ma si tratta di allungare di diversi km l'itinerario, i più temerari e coloro che non hanno problemi di tempo non possono indubbiamente perdersi la visita di questo paese senese che ha attirato nei secoli artisti e intellettuali da tutto il mondo.
Poi, c'è Monteriggioni e la sua caratteristica planimetria circolare, San Quirico d'Orcia con Bagno Vignoni e la strepitosa piazza termale: un paese immerso nella tranquillità della Val d'Orcia, caratteristica per i cipressi e le campagne ondulate. Con il vostro gioiello, attrezzato con la migliore tra le selle per Vespa, attraverserete la Toscana e vorreste ripetere il viaggio altre 100 volte.
Scegliere la sella giusta
Come più volte accennato nell'articolo, è indispensabile individuare tra le selle Vespa 50 Special quella che meglio si adatta alle proprie esigenze di viaggio. Tra selle classiche e moderne, quel che conta soprattutto è la comodità: i nostalgici non potranno fare a meno del modello classico, il biposto su cui stringersi in due per gustare la fantastica escursione toscana, ma chi sceglie di fare un viaggio in solitaria a bordo della sua vespa, può optare per un modello di tipo Polini, dal gusto Vintage e dal fascino mai sopito oppure sulla classicissima sella in cuoio con fondo a molle, un evergreen per i più nostalgici.

Chi desidera personalizzare la sua Vespa, senza rinunciare alla comodità, ha a disposizione un'ampia gamma di selle di tanti colori e materiali diversi, tra cui è impossibile non trovare la sella per Vespa perfetta.