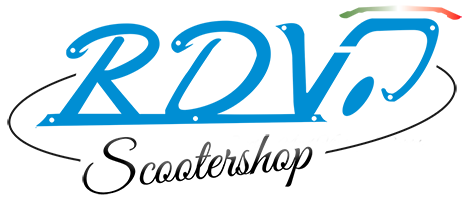 ancora solo €
Spedizione gratuita a partire da €:
Il tuo ordine è senza spese di spedizione!
Spedizione gratuita a partire da €:
(0)
Cart
(
0
)
Total:
0
0
0 Articles in your cart
Top Raduni Vespa 2016
I raduni più importanti per il settantesimo anniversario.
Si avvicina la fatidica data, siete pronti a salire in sella alla vostra Vespa per festeggiarla? Ecco a voi una lista dei raduni più importanti in Italia e nel mondo!

Raduni Vespa in Italia
Drinkin' and Driving, Vada Scooter mare Weekender, 23/24 Aprile a Vada (LI)
Nell'assolata Toscana, sulla costa livornese, una due giorni all'insegna della musica, della birra e dell'immancabile Vespa! Per maggiori informazioni rivolgersi a La Barcaccina Disco Club di Vada (LI);
Raduno internazionale Vespa Club Biella, 23/24/25 Aprile a BiellaUn evento ricco di proiezioni, premiazioni e concorsi durante il quale verrà inaugurato anche un monumento alla nascita della Vespa! In programma un Vespa tour sulle prealpi biellesi. Da non perdere!;
Vespa tour nazionale Explorapulia, 23/24/25 Aprile, partenza da Bari - Santo SpiritoSe volete festeggiare On the Road, questo raduno fa al caso vostro! Una tre giorni in sella attraversando le meraviglie della Puglia coi suoi paesaggi e i suoi sapori. Un ottimo modo per inaugurare la bella stagione alle porte;
XVII Raduno nazionale Città di Gubbio, 25 AprileUno dei raduni più longevi giunto alla sua diciassettesima edizione, per una rilassante evasione giornaliera tra i fantastici paesaggi umbri con aperitivo e cena nell'esclusivo centro storico della città;
Raduno internazionale "70 anni di Vespa" a Pontedera (PI), 23/24/25 AprileUltimo, ma non ultimo per importanza, il Raduno dei Raduni, quello a Pontedera, dove la prima Vespa è stata costruita. Giro per i colli toscani e visita allo storico stabilimento Piaggio!
Raduni Vespa all'estero
Vespa World Days 2016, dal 27 al 31 Maggio a Saint Tropez
Uno degli eventi più importanti, più eleganti e più grandi dedicati alla nostra due ruote preferita. Benvenuti a Saint Tropez, ricco di circuiti e di paesaggi che vi faranno battere il cuore! Per iscriversi è necessario essere membri di un club nazionale.
Vi ricordiamo che se avete bisogno di rimettere in strada la vostra compagna di viaggio (la Vespa ovviamente), qua trovate alcune indicazioni utili, mentre se cercate pezzi di ricambio o semplici idee regalo, potete visitare il nostro store.
Buon compleanno Vespa!